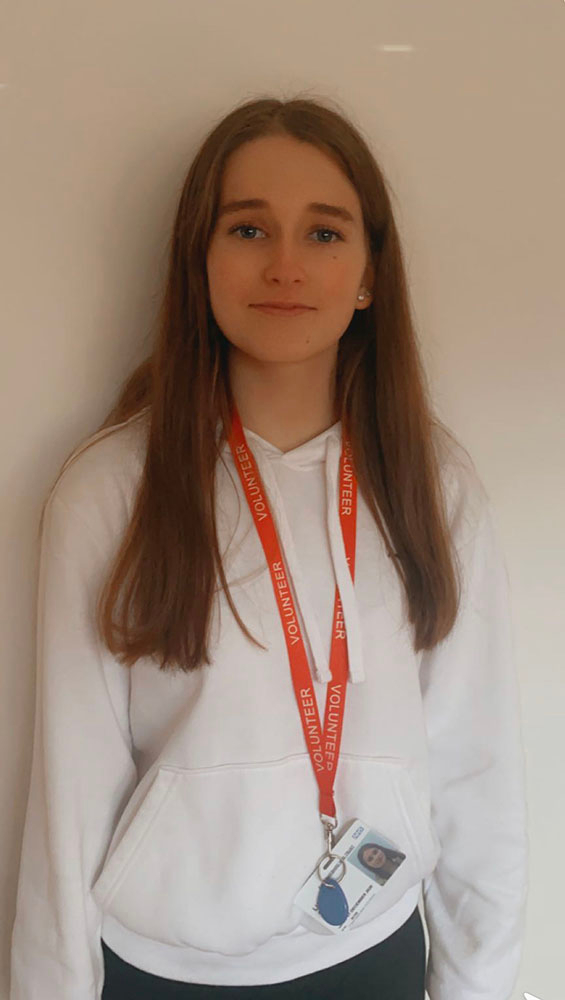 Lucy is a 6th form student and has been volunteering with us since November 2019. As part of her Health & Social Care A level, Lucy needed to complete some volunteering and she was also very keen to get some experience within the NHS.
Lucy felt she had an interest in spending time with older people, so she was placed on Ward 9 as a ward visitor. In this role Lucy has shown empathy, patience and strong communication skills when spending time with patients on the ward. Although lockdown initially had to place a pause on some volunteer roles, as soon as we asked for help with handing out facemasks, Lucy was only too keen to put herself forward. Lucy enjoys speaking to people in the role and has shown real commitment.
Lucy says "I actually really enjoy this role, it is quite different to what I usually do and I get to talk to lots of people who come into the hospital".
Thanks for your support Lucy!