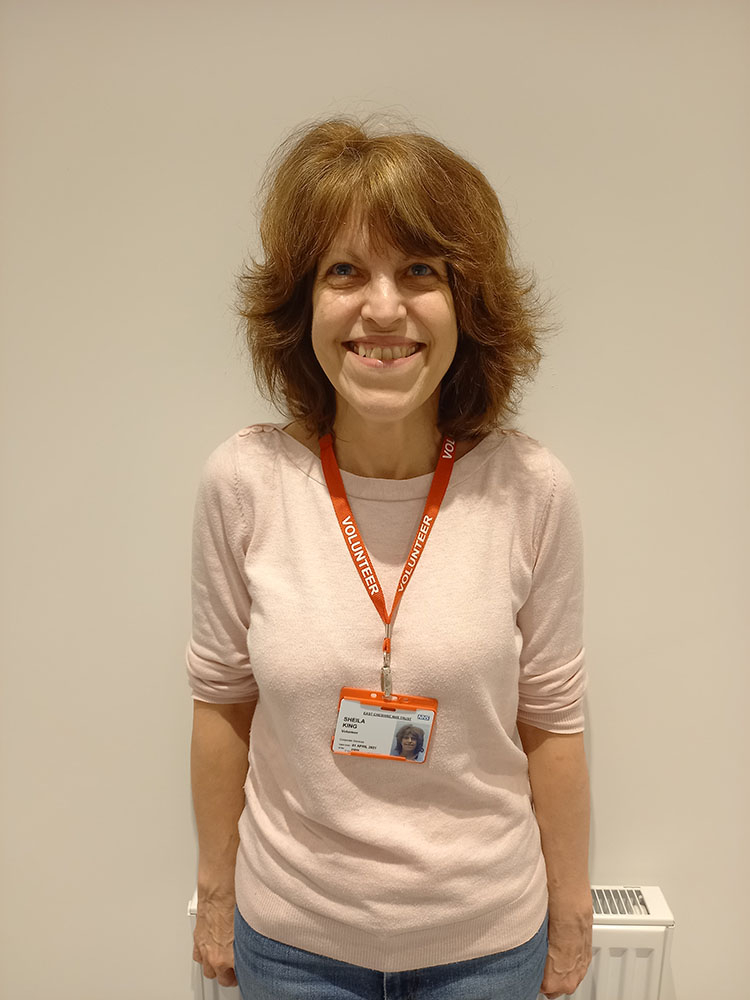 I have been volunteering at the hospital for the past 5 years since I retired from full time work. During this time I have undertaken various roles including lunchtime assistant on two different wards; facemask distributor; and my current role on the Welcome Desk.
Volunteering in the hospital brings numerous benefits, to the staff, the patients as well as to volunteering. I have been able to directly support some patients who required help or encouragement to eat their meals which enabled nurses to spend more time with other patients. As a lunchtime assistant I helped to distribute the meal trays, ensure that people were able to open containers and sometimes cut up their food if required. Walking around all the beds several times giving out and collecting trays in some of the larger wards is very good exercise! I have also participated in a review of the quality of the meals provided at the hospital – and can safely say that I found them to be most enjoyable!!.
In 2020 as a result of the pandemic and the need for facemasks to be worn in the hospitals I began distributing face masks to everyone entering the hospital and ensured everyone complied with the requirements to use hand sanitizer. With the recent refurbishment of the outpatient department and the installation of a new booking system, where patients register their attendance, I have recently been involved in helping patients to use the system. This has given me more interaction with outpatients rather than mainly inpatients as well as providing an opportunity to work alongside other volunteers and I have met some lovely people.
Being a volunteer has given me the opportunity to feel I am doing something useful to support the NHS. This was apparent before the pandemic but even more so this year.